If you're typing CMM data from a part inspection report into an Excel inspection report, you're not alone. In our recent CMM webinars, we polled attendees on how they transfer CMM measurements to inspection reports, and 70% are typing data from a part inspection report output by their CMM into a different inspection report format. With InspectionXpert, you can import CMM data, create a ballooned part drawing, assign the inspection results to the correct balloon number, then publish to Net-Inspect and Excel. Below, we outline the key steps in importing CMM data auto-magically.
Import CMM data
InspectionXpert comes with over 20 templates for CMM programs. Select the template for your CMM, select CMM data files for import, and you'll have all the CMM data in your inspection project.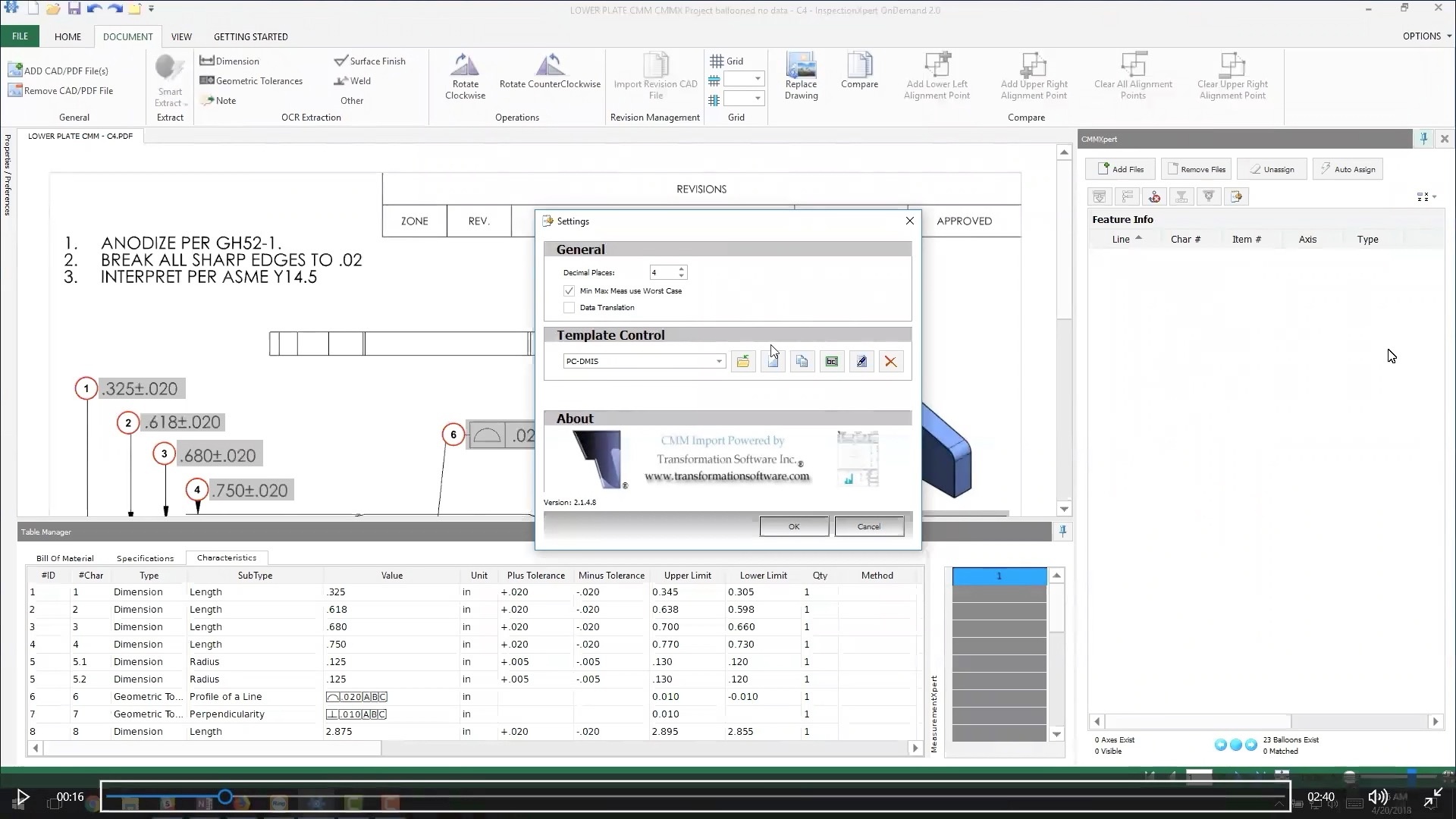 Auto-Assign CMM Measurements by Item Number
In order to take advantage of auto-assign for correlating your measurement results to the part drawing, follow this simple workflow:
Balloon part drawing in InspectionXpert.

When programming the measurement routine in the CMM, put the balloon number inside brackets. Where this information goes will vary depending on the CMM program you use.
Publish to Net-Inspect
For FAIs, Form 1 and Form 2 data can also be captured in InspectionXpert and automatically brought into Net-Inspect. Click the "publish to Net-Inspect" button, then log into your Net-Inspect account. You will see all of your CMM measurement data in Net-Inspect. This eliminates typing CMM results into Net-Inspect, resulting in fewer errors and time savings. Learn more about uploading your AS9102 First Article Inspection Report to Net-Inspect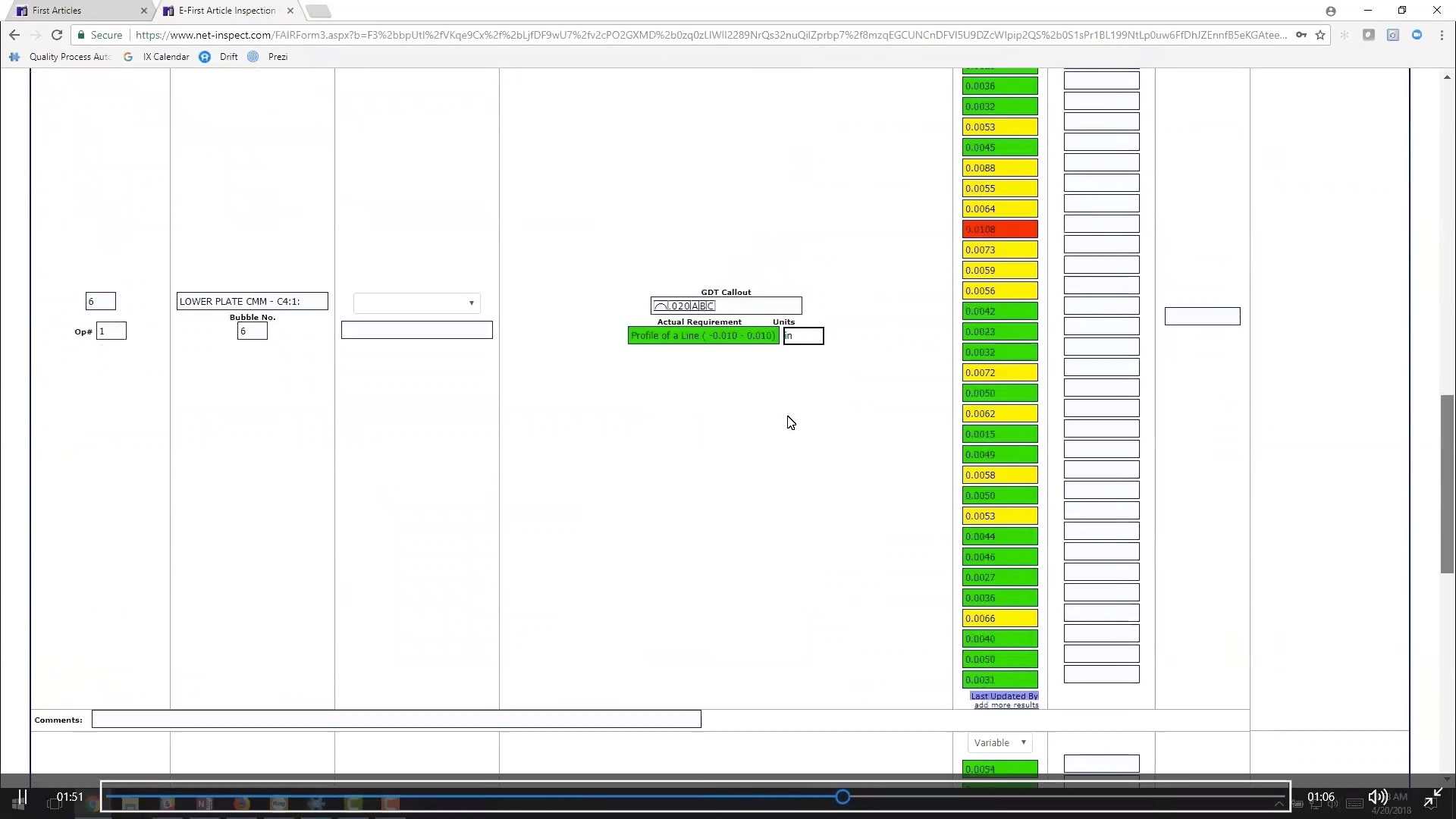 Publish AS9102 FAIs
You can either use our pre-built AS9102 templates, or use the template editor to create your own custom template to export an AS9102 FAI in Excel.
In our example below we included measurements for 3 parts, shown in 3 columns. InspectionXpert will automatically create additional columns for each piece that you have inspection results for.

Publish to other Excel formats
You can use the same data to publish to different reports. Below is a process performance report. This includes the inspection results, standard deviation, mean, pp upper, pp lower, etc. Whatever you want to do with your data to analyze and verify your process, there's no need to re-type or copy/paste CMM results into an excel file. With the template editor you can customize your reports and quickly produce multiple reports with the same dataset.
Ready to see see how much time you could save with automated AS9102 First Article Inspection Reports? Start a free trial, no credit card required.