by Taylor Carswell, on Jul 13, 2017 5:03:55 PM
Our team has worked to ensure that the InspectionXpert SP 5.0 update will provide ease for users in every aspect of the software. We have heard and put customer feedback to use, and are eager to share the enhancements of this new update with our customers. The original release notes for this new update can be found here. This is a compiled list of the features that were updated, improved, or added.
---
We have enabled Auto-recover to constantly be on to avoid any lost work.
| | |
| --- | --- |
| This shows the current version, with Auto-recover enabled at all times. | This feature ensures that, if any disturbances occur, your work will be safe. |
---
We have improved the process of sharing inspection lists by changing the location. Now, the location may be configured under the List Source.

---
You now have the ability to work on parts from numerous industries and customize our software for the new User-Defined types, sub-types, and units.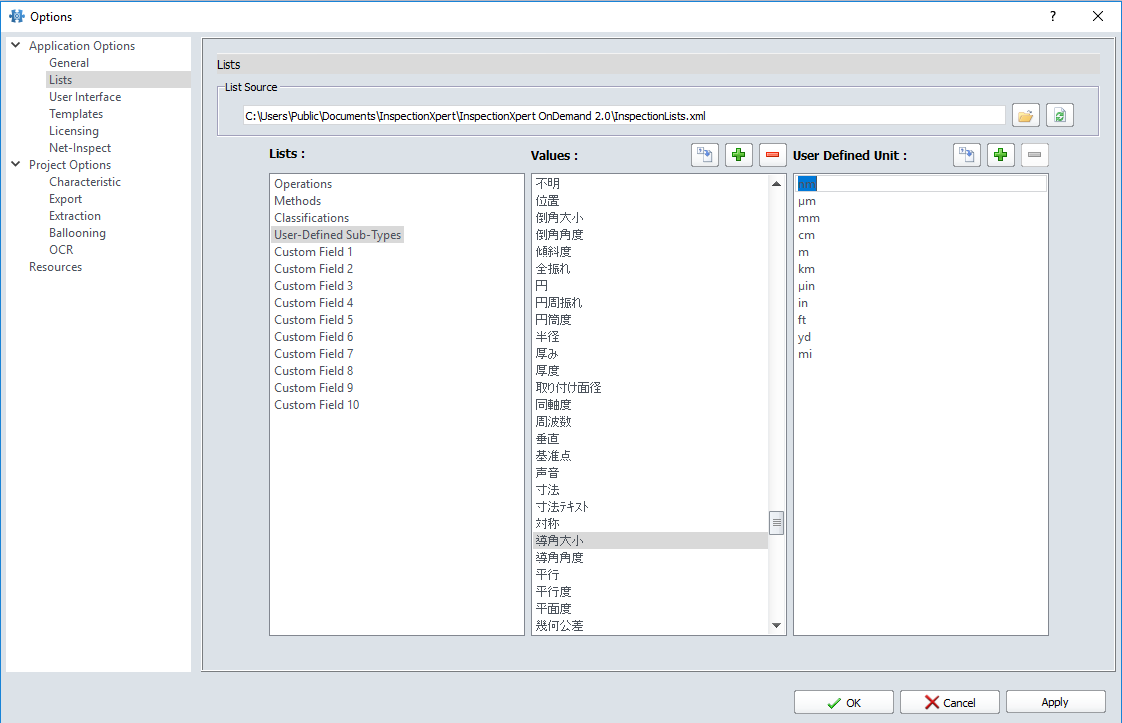 ---
We have improved user control over the mouse by improving panning, zooming, and rotating in the mouse functions.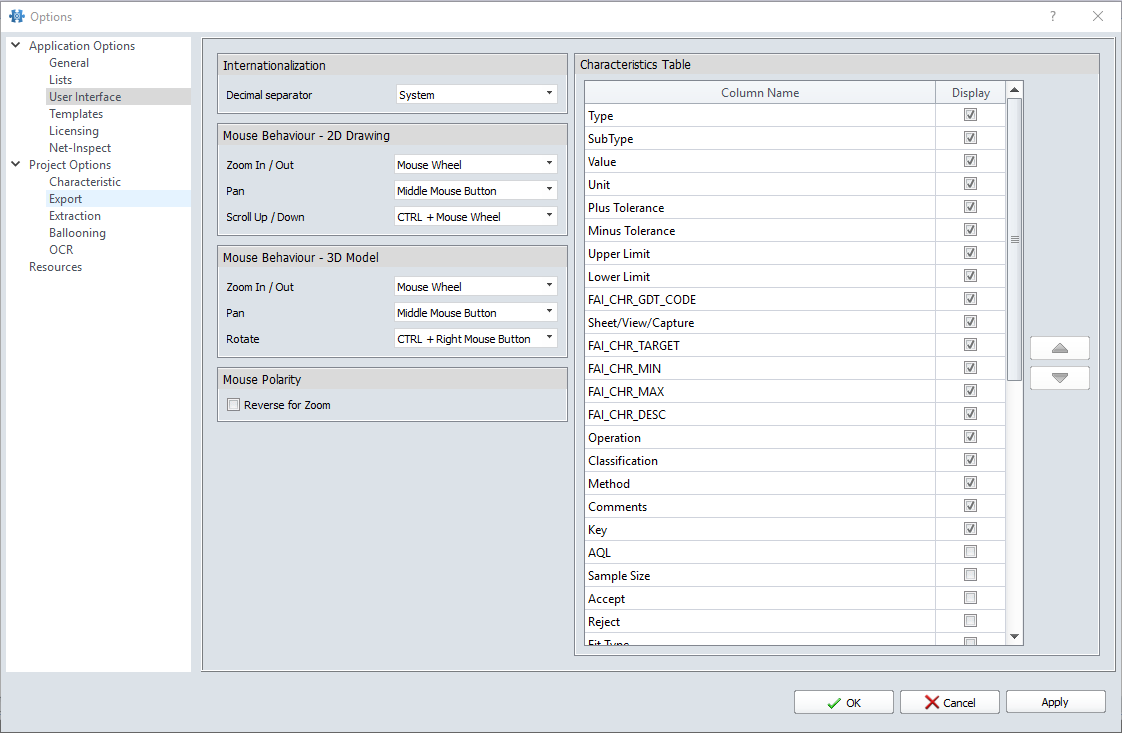 ---
To maximize a friendly user interface, we have enabled direct contact, the ability to contribute to our forums, and access to our extensive Knowledgebase. Our Knowledgebase is a valuable resource filled with videos, articles, and other information from our experts to give you the greatest experience with our software. This is easily accessible from our options dialog.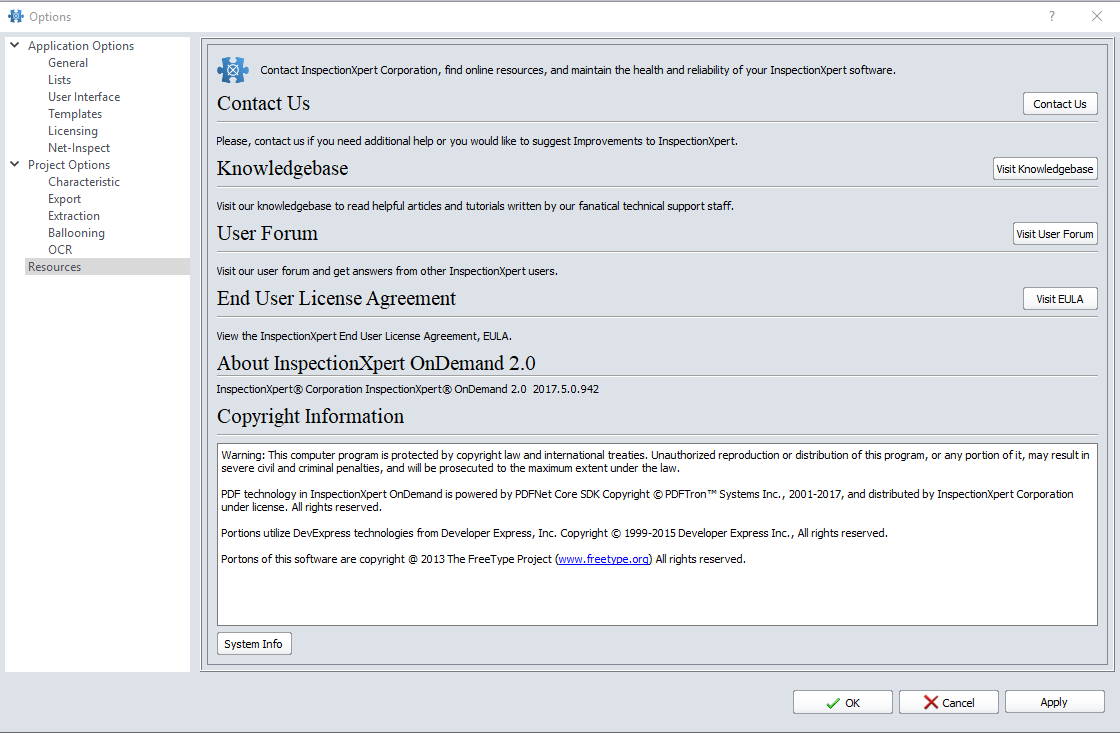 ---
One can locate their templates and our software will indicate if a listed one is missing.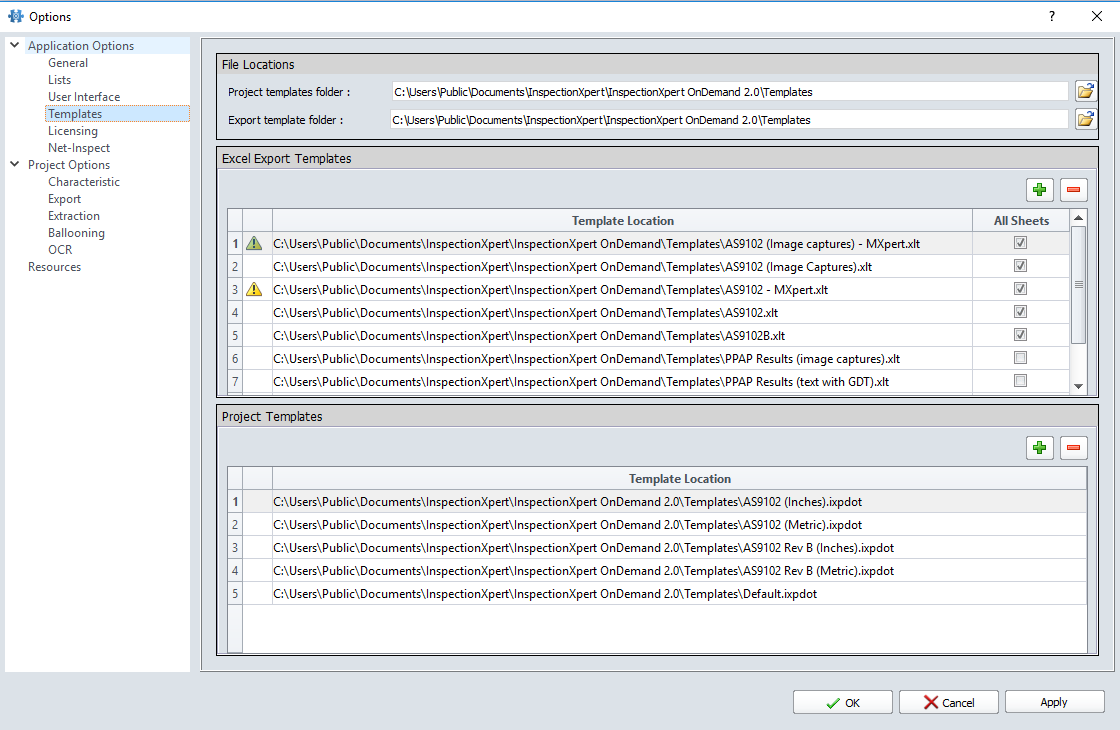 ---
The update includes the ability to set proper defaults for classification, as well as specific defaults for each kind, including user-added types. This enables the inspection planner to ensure that tolerances are defined for every characteristic before supplying the plan to inspectors for the actual inspection.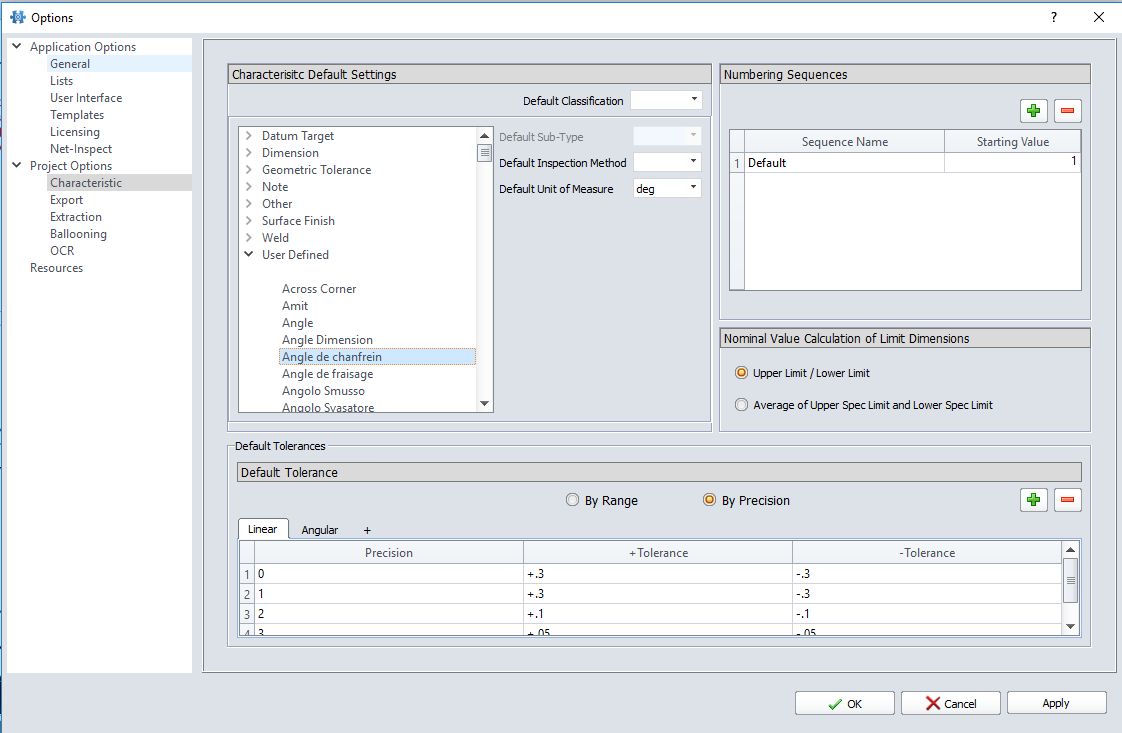 ---
We have improved the process of fitting the text to the balloon, as well as the balloon to the text.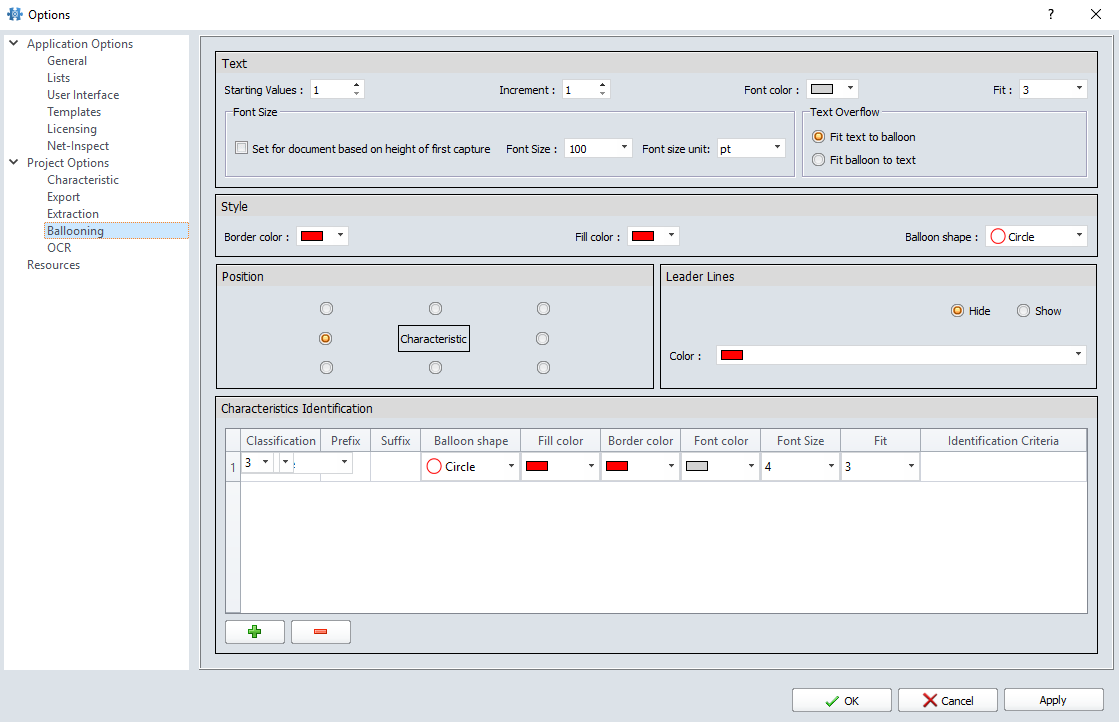 ---
The update has also taken measures to improve the process of working with international customers or supply chains through OCR on notes in a variety of world languages.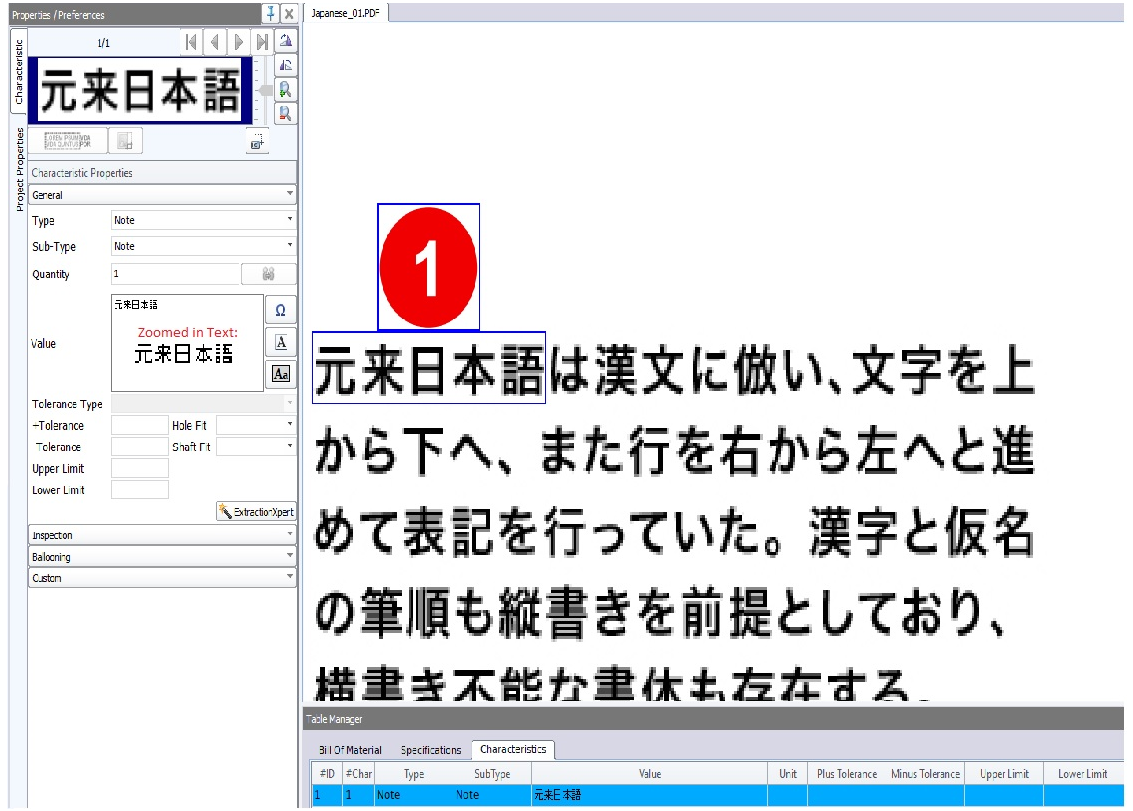 ---
The user is also able to communicate more than just numbers now- Inserted notes for your MBD project may be used when selected by double clicking by becoming editable.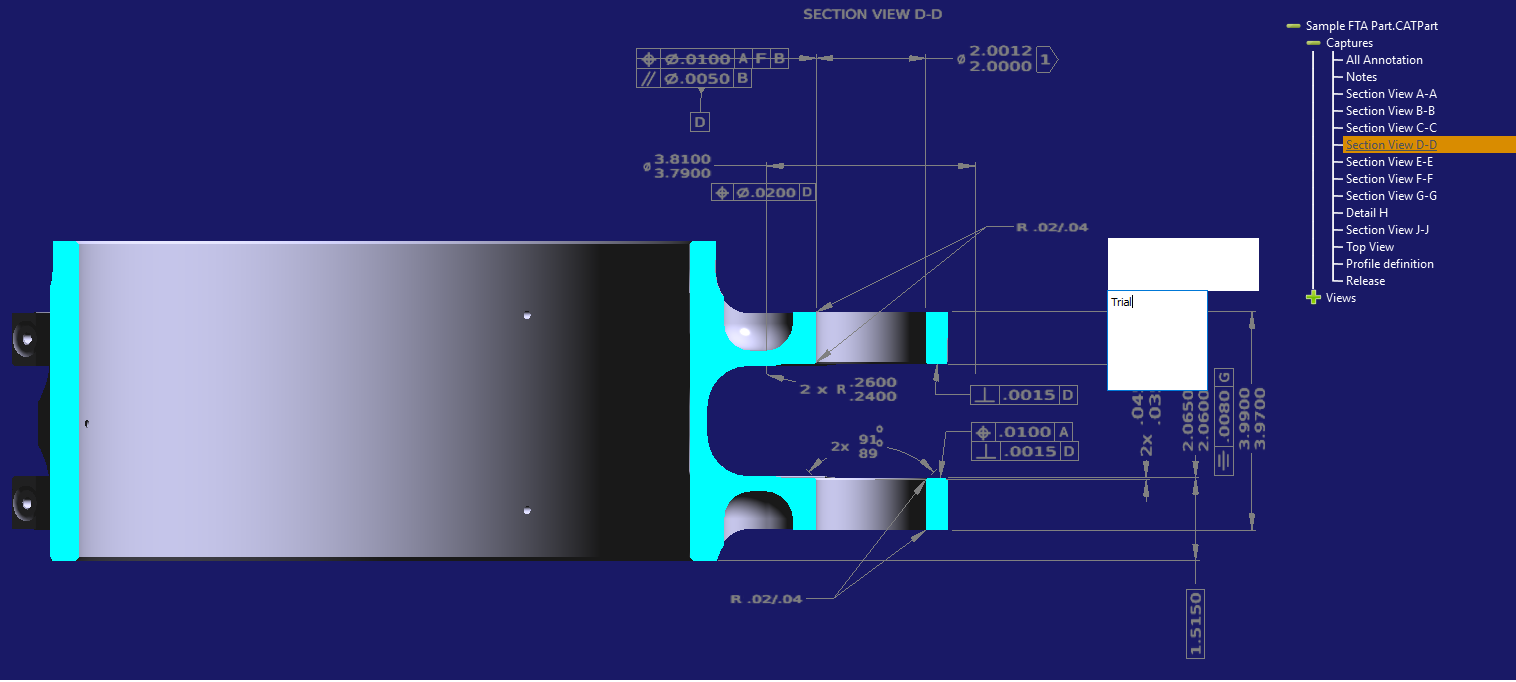 ---
Stacked dimensions, or entities, may be displayed to your liking. They can now be shown with the new set of types, sub-types, and units, so that following the imperial or SI (metric) system will not be an issue.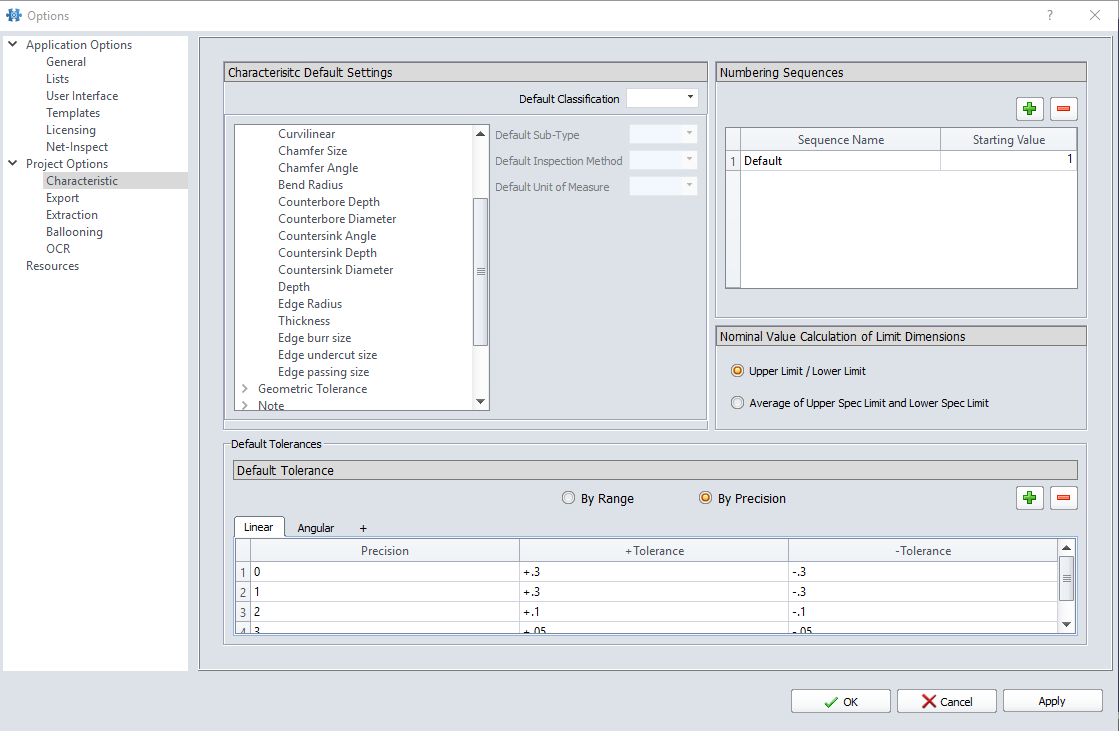 ---
Fit grade, such as H7 g6, for each characteristic can now be communicated with the table manager. To learn more, click here.

---
In addition to upgrades, a variety of fixes have also been applied to our software. These are the improvements made in the new update.
The ability to export to Excel has been significantly improved. It now offers much more flexibility with values and tokens. The user now has the ability to choose tokens as required.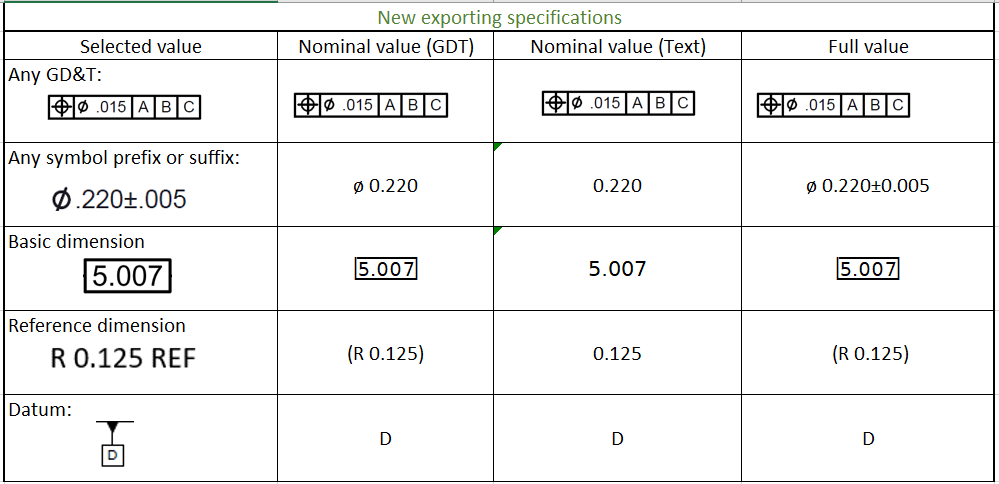 ---
Seamlessly work with our complimentary product suite thanks to solutions of issues related to exporting to QualityXpert.
---
Notes created in CAD software and imported into InspectionXpert will stay at their locations on two dimensional drawings. The left image shows InspectionXpert, while the right image shows a DWG editor

---
Notes will now refrain from disappearing or looking different while the user looks at parts in different views.

---
You now have the ability to own your own templates and display them proudly in your Project Templates window. They will always show if they are in the folder.
---
Templates will remain listed and selectable for the next project. An earlier project's template will not influence a new project's template.
No issues with bringing in projects from InspectionXpert OnDemand 1.0. Let's say you balloon using InspectionXpert OnDemand 1.0 and customize your balloons, those balloons will remain with you and unchanged in InspectionXpert OnDemand 2.0.
Copy and pasting balloons across multiple drawings will be handled perfectly every time with renumbering and retaining the size of the original capture rectangle. The user can relocate the balloons as they are pasting it if required.
To understand settings for balloons in the application options dialog and ribbon options, please refer to our knowledge base article regarding Defining Ballooning Properties.
The table manager is monitoring any changes with characteristics throughout the application and updates automatically. Example: When a characteristic is updated in the properties manager, that change will be reflected in the table manager.
We have fixed issues with multiple pasting being enabled. Once you paste two characteristics in the table manager for a project, the same characteristics can't be pasted again.
Issues with merging and un-merging hole callouts have been fixed.