The first time a new or revised part is produced, it must be verified to ensure all requirements are met. In the aerospace and defense industry, the AS9102 First Article Inspection is the standard.
This article is a detailed example of how to fill out all 3 forms of the AS9102 First Article Inspection Report. Learn more about AS9102 and download a free AS9102 Rev B template and this guide as a PDF.
AS9102 Form 1: Part Number Accountability
Identify the part for the First Article Inspection (FAI) and associated sub-assemblies or detailed parts.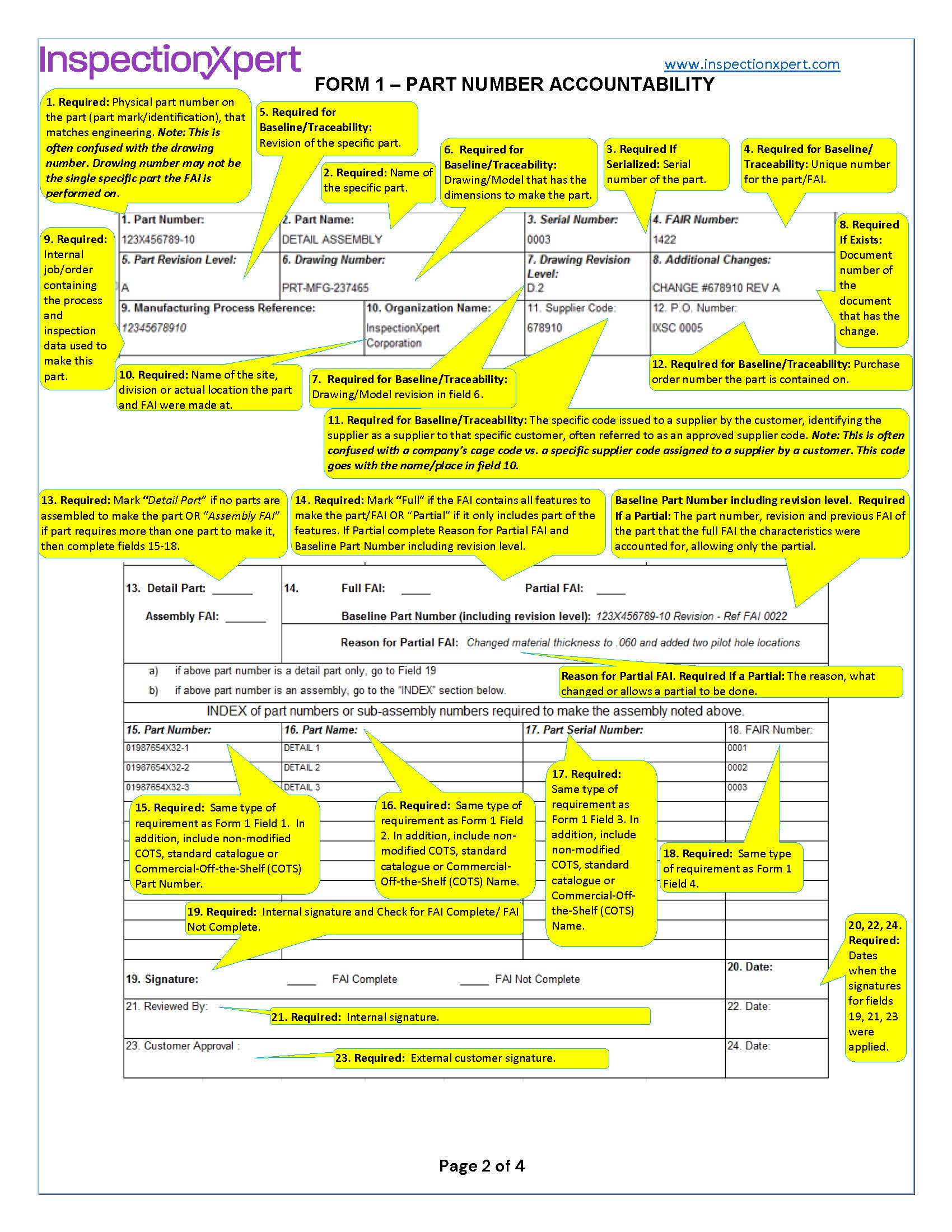 AS9102 Form 2: Product Accountability
All material and process specifications, as well as any special processes and functional testing defined as design requirements, must be accounted for on Form 2.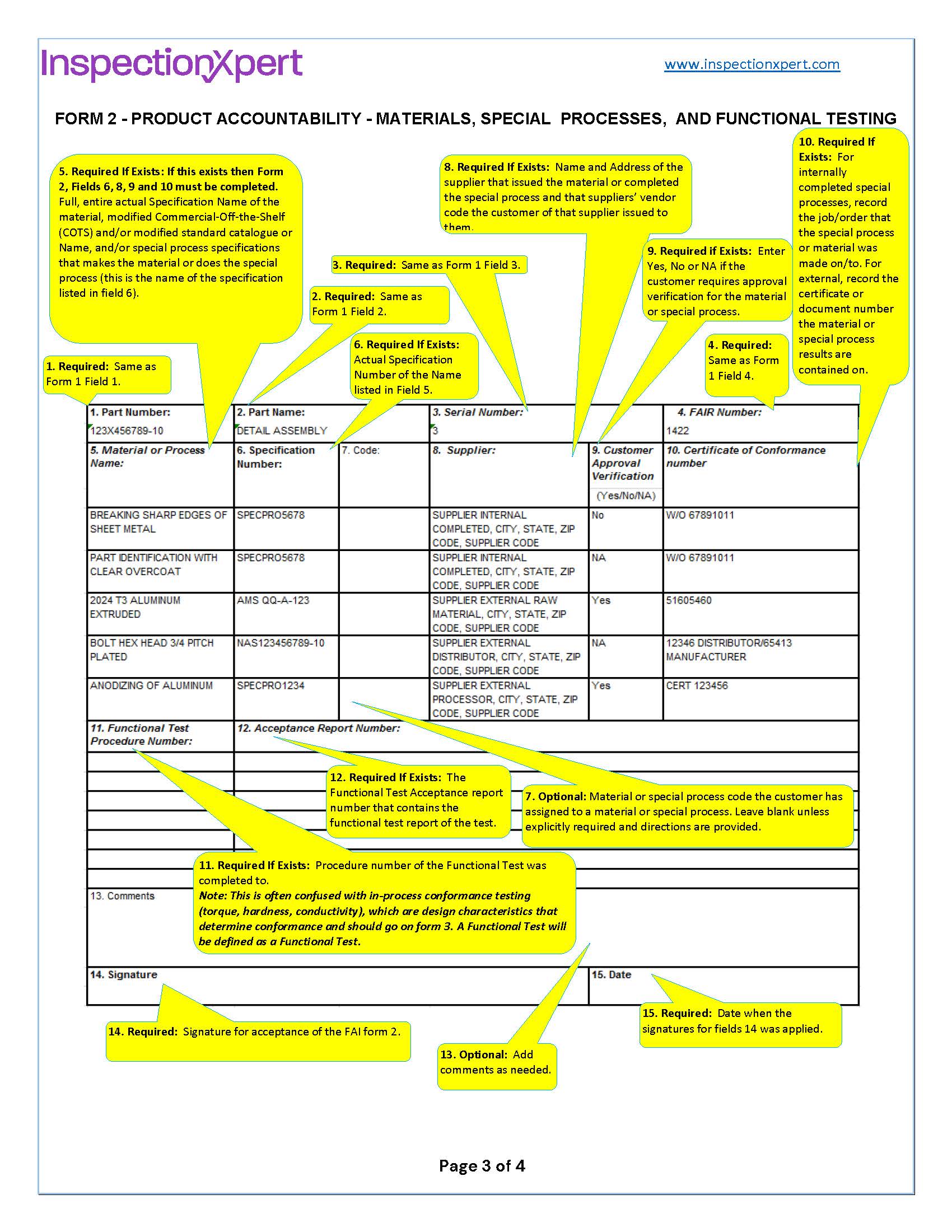 AS9102 Form 3: Characteristic Accountability
All product characteristics such as dimensions, tolerances, notes, etc. must be accounted for on Form 3. An inspection drawing or model is required whereby all inspection characteristics (defined using CAD annotations) are clearly identified with uniquely numbered inspection balloons. The numbers on the inspection balloons must correspond to the characteristic numbers on Form 3.
Create your AS9102 FAIs with InspectionXpert
You can use InspectionXpert to balloon your part drawings, capture feature data, and publish the data to your AS9102 Excel report. Watch this 90-second video to see how it works and get free access for 14 days.