We are continuing our study of the current state of manufacturing jobs in the US. Below is a recap of the first two parts in the series:
In this final post we'll be reviewing the survey results from our jobs survey, where we asked 2,000 people on our newsletter list to give us their feedback on job openings at their companies. We'll also cover the demographics of the 117 people who responded to the survey.
75% have at least one open position
Among our survey respondents over 75% have at least one opening, and 45% have 4+ open jobs at their companies. Aerospace and defense have the most open jobs. Across industries production has the most vacancies.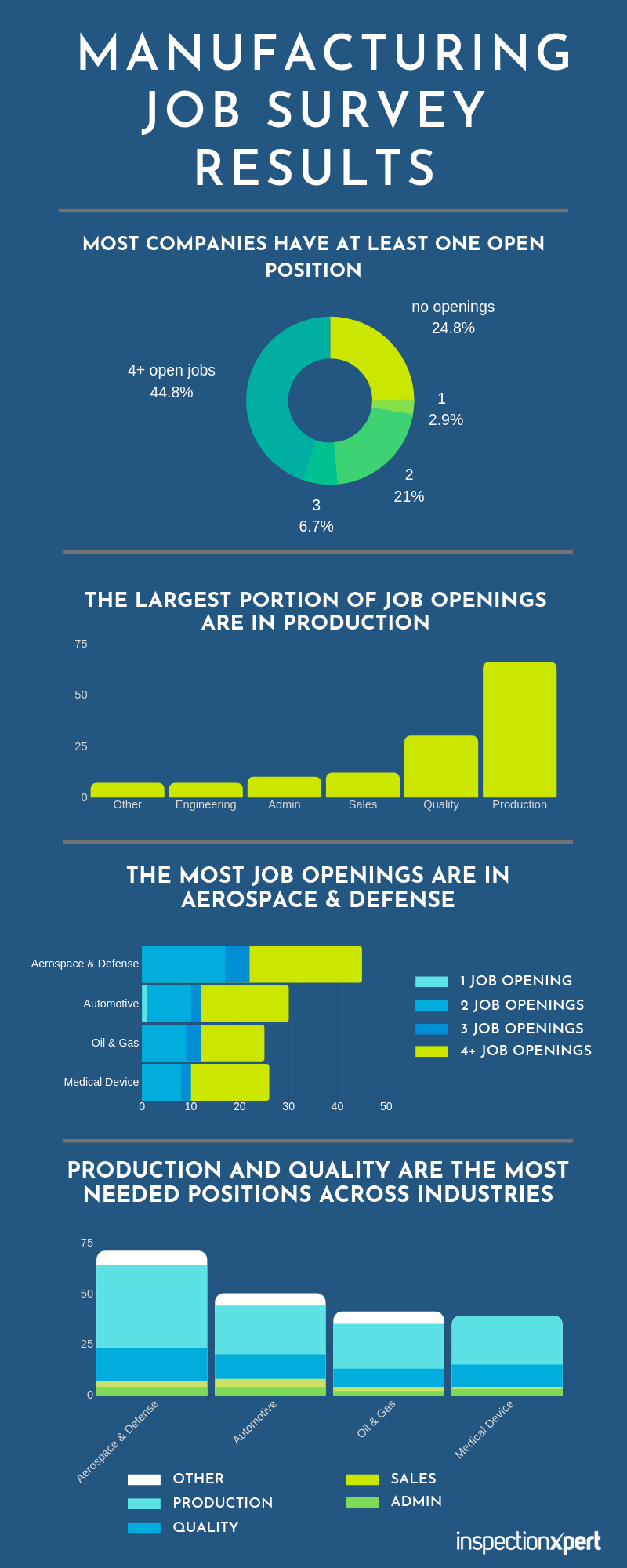 The impacts of openings at job shops: Overtime, late shipments, and more
When we asked what the impact of open positions has had on individuals and their companies, we got a lot of similar responses:
"We are turning down work due to insufficient manpower."
"Overtime hours, weekends, fatigue induced mistakes."
"We cant work on getting new business since we don't have enough people to run what we have now."
"Our lead times have increased, it's hard to make production timelines."
Some respondents noted that although they hadn't yet felt the impact of having open positions, they knew that if they went unfilled it would begin to affect other areas of the business. People who said they have openings in Quality and Production were also more likely to comment on the negative impact that job openings have had on their own ability to do their jobs as well as impact on the company.
We also asked what the biggest challenge is in filling open positions. Out of the 76 responses we got to this question, 73% listed the availability of qualified candidates as their biggest challenge to finding people for open jobs. 20% of respondents said that low pay, and non-competitive benefits was their largest blocker to finding candidates.
Who took the survey? Mostly men 45-64, with a high school degree, in management, at companies with less than 100 employees
We had a total of 117 respondents to our manufacturing jobs survey. The graphic below shows a breakdown of the demographics of our survey respondents.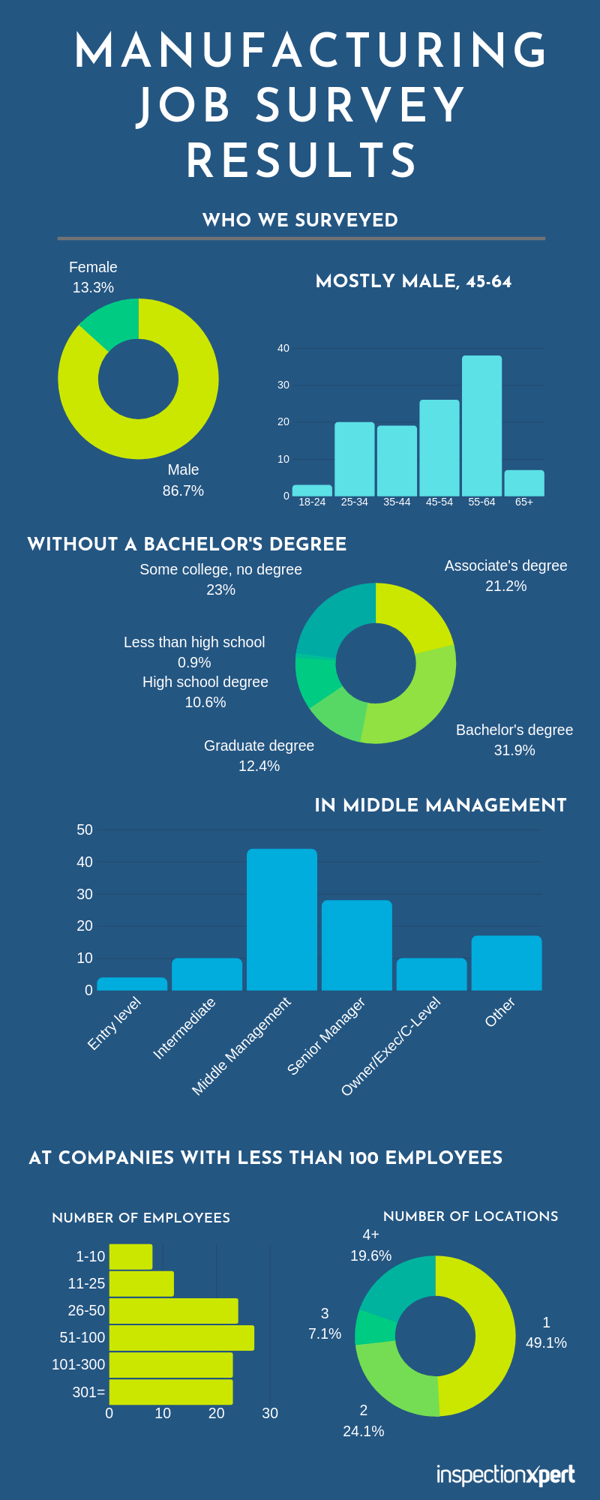 Does your company have open positions? What impact has it had on your job, and the others on your team? Learn more about what else we've learned in Part 1 and Part 2 of the Manufacturing Jobs Study.
We'd love to hear more about what you're seeing in the manufacturing job market. Contact us and share your experiences.
Download study